Sacramento County
LWVUS Responds to Police Killing of George Floyd
The League of Women Voters of the United States issued a statement in reference to the death of George Floyd. 
"....As an organization whose mission is to empower voters and defend democracy, we stand in solidarity with all Black communities. The League shall do so not only by speaking out against racism in all forms, but by doing the work required of us to be anti-racist. We are committed to listening to and amplifying Black voices, and educating ourselves and our children on the historic and ongoing systemic racism that plagues this country...."  See complete statement on the LWVUS web page
LWVUS calls for Congressional action on police violence, joining 400 other civil rights organizaitons.
See the Sacramento County League efforts to engage with local police officers regarding use of force, public safety accountability, and community education.
City of Sacramento - General Plan Update
The City needs YOUR input
The City is hosting a virtual community workshop online to gather feedback from community members about important topics such as transportation, housing, climate change, equity, and economic development. The workshop will run through June 5, and is available in English, Spanish and Chinese. You can learn more on the project website: www.sac2040gpu.org

Community needs have changed since the last General Plan Update – especially around housing, local businesses, safe and accessible transportation, and equitable prioritization of infrastructure projects in historically underserved neighborhoods.
The 2020 Census is happening NOW 
It has never been easier to respond to the census at 2020census.gov.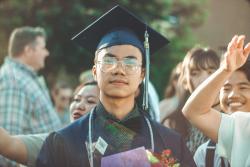 Are you a recent grad? While you hunt for your dream job, don't forget that the #2020Census is still hiring! Competitive wages and a flexible schedule make this a great gig while you focus on getting interviews. https://2020census.gov/en/jobs.html
Follow NorCal Census on social media!
The People Behind the Count
Lyrics to Suffragette songs (1850-2020)

What a fun book to check out!     Songs of the Suffragists: Lyrics of Feminism 
Sacramento Annual League meeting coming up!

Did you know that each League of Women Voters throughout the nation votes annually to determine League issues and positions for the local, State and National efforts?  Yep - this a grass roots organization and our Annual Meeting is coming up soon. Join us to vote on the three major agenda items for the 2020-21 year:
adopt a local program

elect directors, officers and off- Board members
adopt a budget.


 

We are busy, virtually!
November 2020 Election update

Ballot measures/initiative and referendum updates are published online regularly by the California Secretary of State, Alex Padilla. 
Sacramento County Board of Supervisors Celebrates

The Board recognized 100 years of service by the League of Women Voters with a resolution passed unanimously (Item 32 on the agenda).  
Happy 100 years to the United States League of Women Voters!    
Hot off of the press!
May issue of the newsletter

We are now active on

Twitter  @LWVSacramento
Find us on Instagram, too!
Still rolling on Facebook - LWV Sacramento

Flickr photos show our Women's March banner and new member orientation
Who are we?

The League of Women Voters of Sacramento County is an organization of both women and men that welcomes diversity, equity and inclusion.  Located in California's Capitol, League of Women Voters of Sacramento County is uniquely positioned to participate in the study of political issues at both the local and state level.
We encourage informed and active participation in government.
We work to increase understanding of major public-policy issues.
We influence public policy through education and advocacy.
What can I do as a member?
•  voter registration  •  candidate forums  •  children's advocacy  •  climate change  •  census challenges  •  criminal justice reform  •  ranked-choice voting  •  more
Participation in a reputable organization such as the Sacramento League gives your voice more power.  
Become a member
to join an active and engaging group of people! 
The Sacramento League was recently featured as a case study in the book Vote for US, by Joshua Douglas, Ph.D.  He tells the story of how we led a governance reform effort in Sacramento.
Suffragists Club members provide extra funding for League activities and celebrate our annual Anne Rudin schlarship winner. 
The League does not support, nor oppose, candidates or political parties.